miércoles, 18 de mayo de 2016
miércoles, 4 de mayo de 2016
Science. Year 2. 
¡Fascinante! Vivimos rodeados de multitud de materiales. ¿Te has parado a pensar de qué estan hechas las cosas que te rodean? ¿Por qué usamos diferentes materiales? ¿Qué propiedades tienen? ¿Son duros y resistentes al agua o al calor? ¿Dejan pasar la luz? ¿Son flexibles? ¿Suaves o rugosos?
Glass                                                                               
Wood
Paper                                                   Metal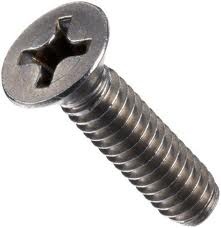 Plastic
Fabric.

...................................................................................................
What´s made of glass, wood, paper, plastic, fabric, metal?
Is it waterproof?
Is it hard or soft? Is it rough or smooth?
CONVERSATION PRACTICE.
1. Hello, how are you?
I´m fine
I´m great
Not too bad
2. How do you spell your name?
S,U,S,A,N,A
(click on the star for help)
3. How old are you?
I´m six years old.
I´m seven years old
4. When is your birthday?
My birthday is on the
of
My birthday is on the sixteenth of June.
5. Where do you live?
I live in Colmenar Viejo.
I live in Manzanares el Real.
6. Where do you come from?
I´m from Spain
I´m from Ecuador
7. What is the date today?
Today is
, the
of
, 2016.
Today is Monday, the 16th of May, 2016.
8. What is the weather like today?
It is
9. How many people are there in your family?
The are four people in my family.
There are five people in my family.
Who are they?
My mum, my dad, my two brothers, one sister and me.
My mum and my dad and me. I don´t have any brothers or sisters.
10. Do you live in a house or in a flat?
I live in a house.
I live in a flat.
11. Is your house/flat near the school?
Yes, it´s near the school.
No, it´s far from the school.
12. How many rooms are there in your house/flat?
There are _____ rooms in my house/flat: ___ bedrooms, ___bathrooms, ____ living room, _____ dining room and a kitchen.
13. Where do you do your homework?
I do my homework in... (my bedroom, the living room...)
14. Have you got a pet?
Yes, I have got a pet dog
Yes I have got four pets: a dog, a cat, a turtle and a rabbit.
No, I don´t have any pets
15. What is your favourite animal?
My favourite animal is a ...
I love dolphins.
English. Year 2. Descarga el libro interactivo . Descarga el audio . 

ENGLISH.  YEAR 2 Click on the image to see more pictures. Describe the pictures using the proper vocabulary. Have fun!

YEAR 2. SCIENCE.  L ook and describe the picture. Read the questions, choose the right answers and win eight points.  Tell ...